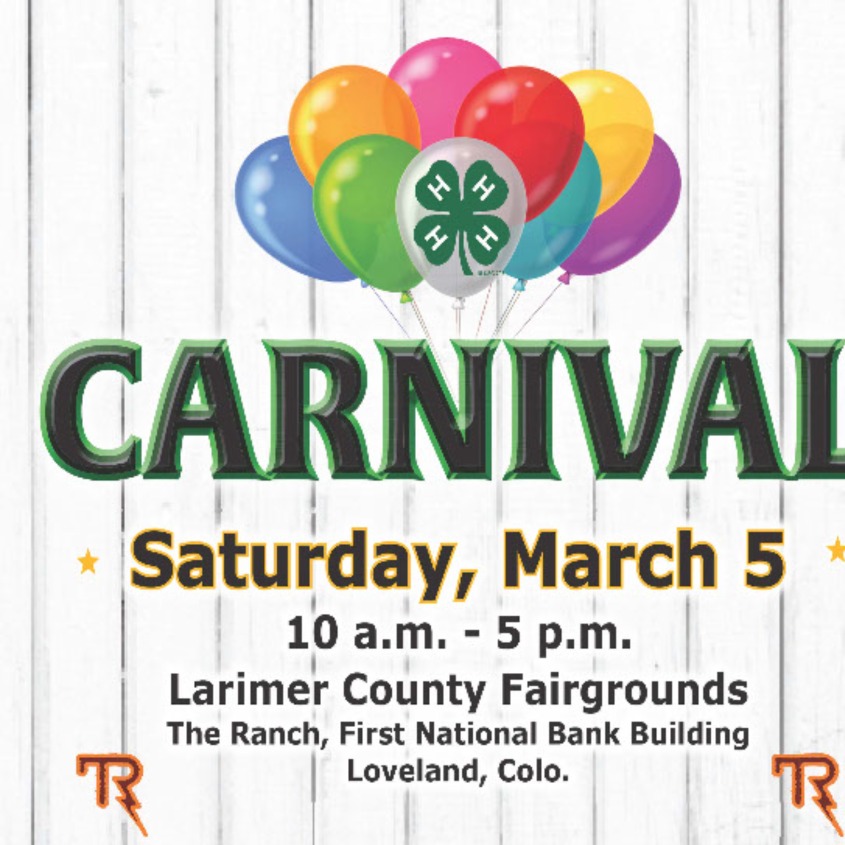 The Larimer County 4-H Foundation would like to thank all the 4-H Leaders, Members and Families for their support of the 63rd Annual 4-H Carnival and all the attendees. The Foundation appreciates all the support received. The auction proceeds exceeded over $18,000!
TOP TICKET SELLERS
Liam Babcock of High Country Handiworkers SOLD 875 – $100 cash prize
Dawson Leypoldt of High Country Handiworkers SOLD 500 – $80 cash prize
Gilbert Fisher of Harmony Hustlers SOLD 425 – $60 cash prize
Walker and Willow Cameron of High Country Handiworkers each SOLD 318 – $50 each cash prize
Whitley Schweitzer of Wagon Wheel SOLD 275 – $40 cash prize
TOP CLUB WITH THE HIGHEST AVERAGE
High Country Handiworkers SOLD 4981 tickets with 87 members their average was $57.25 per member
2nd was Harmony Hustlers with $52.53 average per member
3rd was Cinch 'Em Up with $50 average per member.